Scale Your Sales Faster with
3 powerful tools
Are manual research and sales processes slowing down your sales team? You need Lead Onion - the Intent-Driven Sales Engagement Platform that finds your total addressable market in seconds, connects you with them in minutes and only ever charges you for the leads you choose to reveal.
Fill out the form to
book a free demo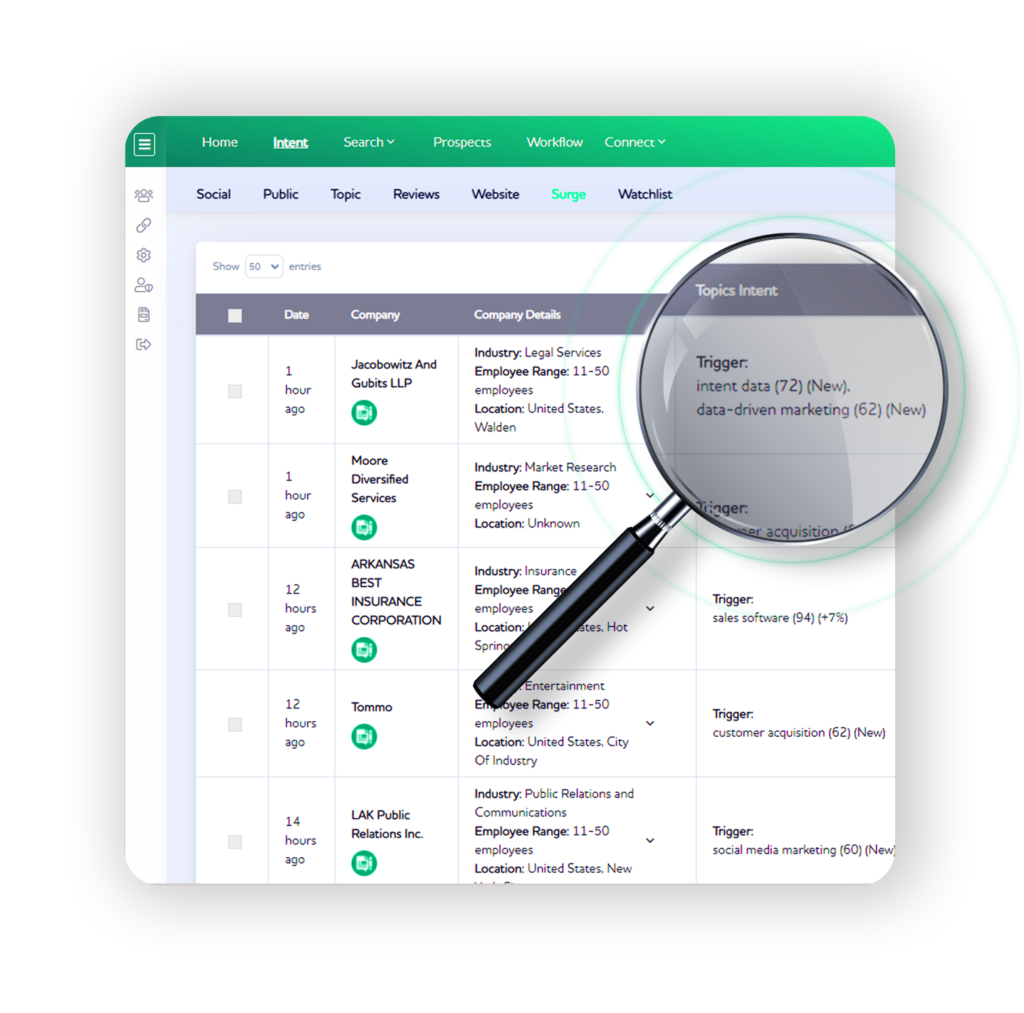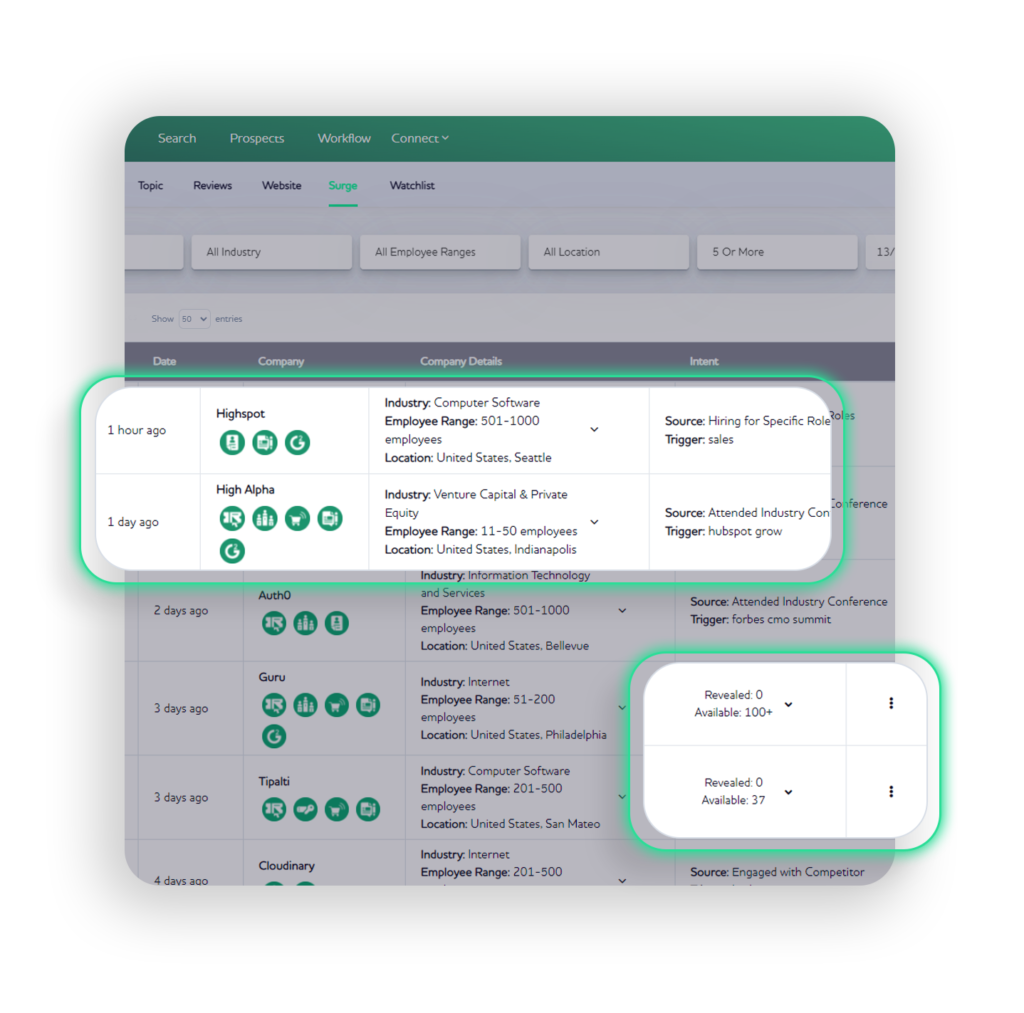 Prioritize
with Intent Surge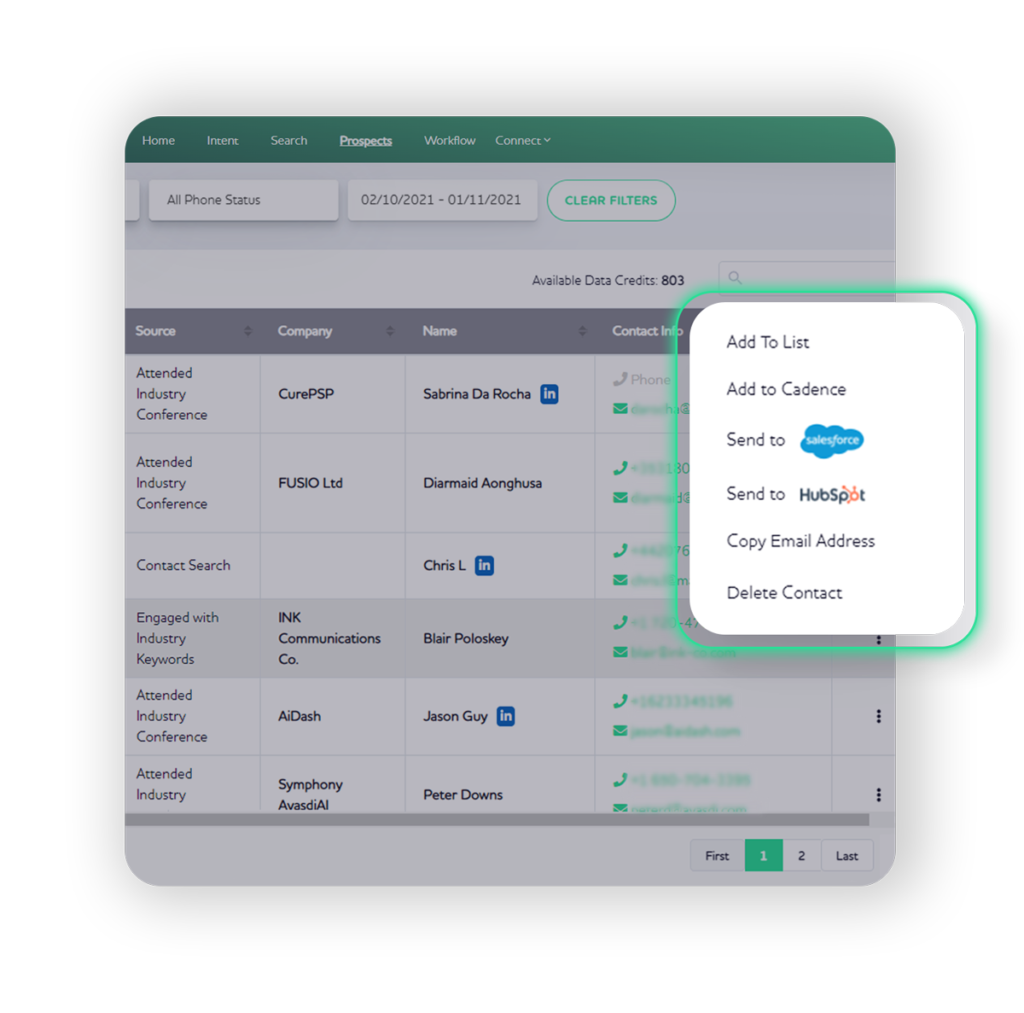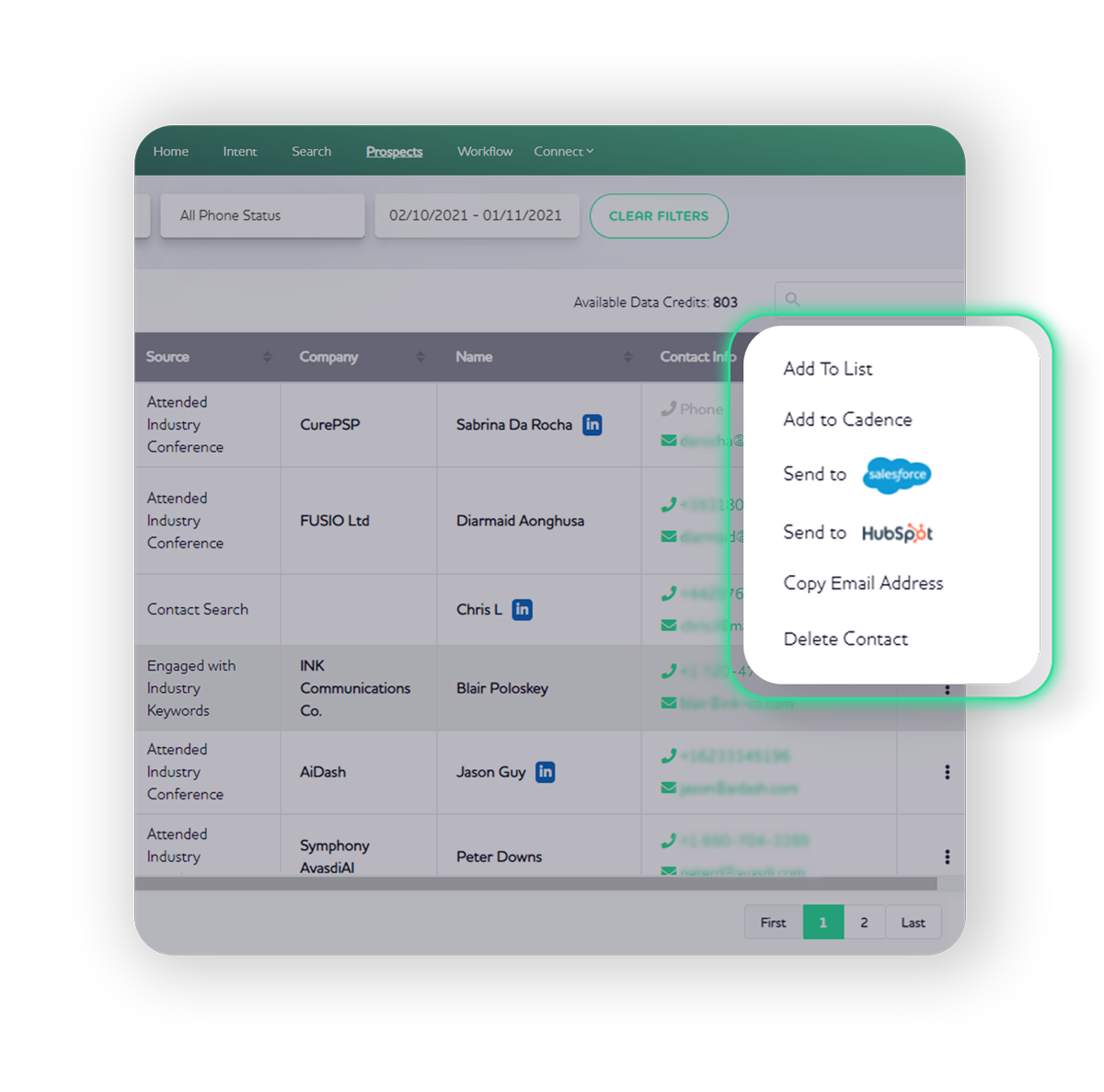 Connect
immediately with Cadences
Lead Generation software for SMBs and the Agencies that serve them
Whether you are a marketer responsible for delivering hot leads to sales, a sales leader who is responsible for growing revenue at scale or a recruiter looking for your next hot hire we provide you with the tools and intelligence to Identify, Target and Connect faster with your target audience.
Find your next prospect fast
Book a live demo to discover your total addressable market in seconds and witness the power of our intent tools in real time.
We help you scale and keep you compliant.
With Lead Onion you get access to the broadest, most comprehensive and trusted range of data available in the market. As an ISO 27001 certified company you can rest assured that our platform is built to comply with privacy first-governance and GDPR compliance. We provide you with precise, intelligent data and the tools you need to automatically connect with your next customer.
Covering everything B2B from small to mid-market to enterprise. Offering complete coverage and 100% compliant B2B data.
Monitors Intent Topics and provides additional layers of intent by highlighting high-value content consumption across over 5k sites.
Monitor competitors, keywords, corporate events, job postings & company growth signals for a broad intent coverage.
Comprehensive coverage across all the major B2B Content Sites.
The leading, strongest European dataset in the industry.
Coverage across Europe and the United States.
Identified In-Market Accounts
Identify companies who are currently in buying mode
Smarter targeting enabled for smarter prospecting.
Companies like yours are scaling fast with Lead Onion
Lead Onion has transformed our marketing programme, we are no longer waiting for prospects to find us but instead filling our sales pipeline with qualified leads and our outbound campaigns are in overdrive as a result of the quality and quantity of data that Lead Onion provides.
Our Platform Integrates with…
Fill out the form to
book a free demo