Learn from your successes with Lookalike tools​
Have you found the sweet spot in your prospecting? Upload your sales wins and we will work the magic to give you Lookalike contacts and companies you can feed your sales team with! Say goodbye to wrong-fit prospects.​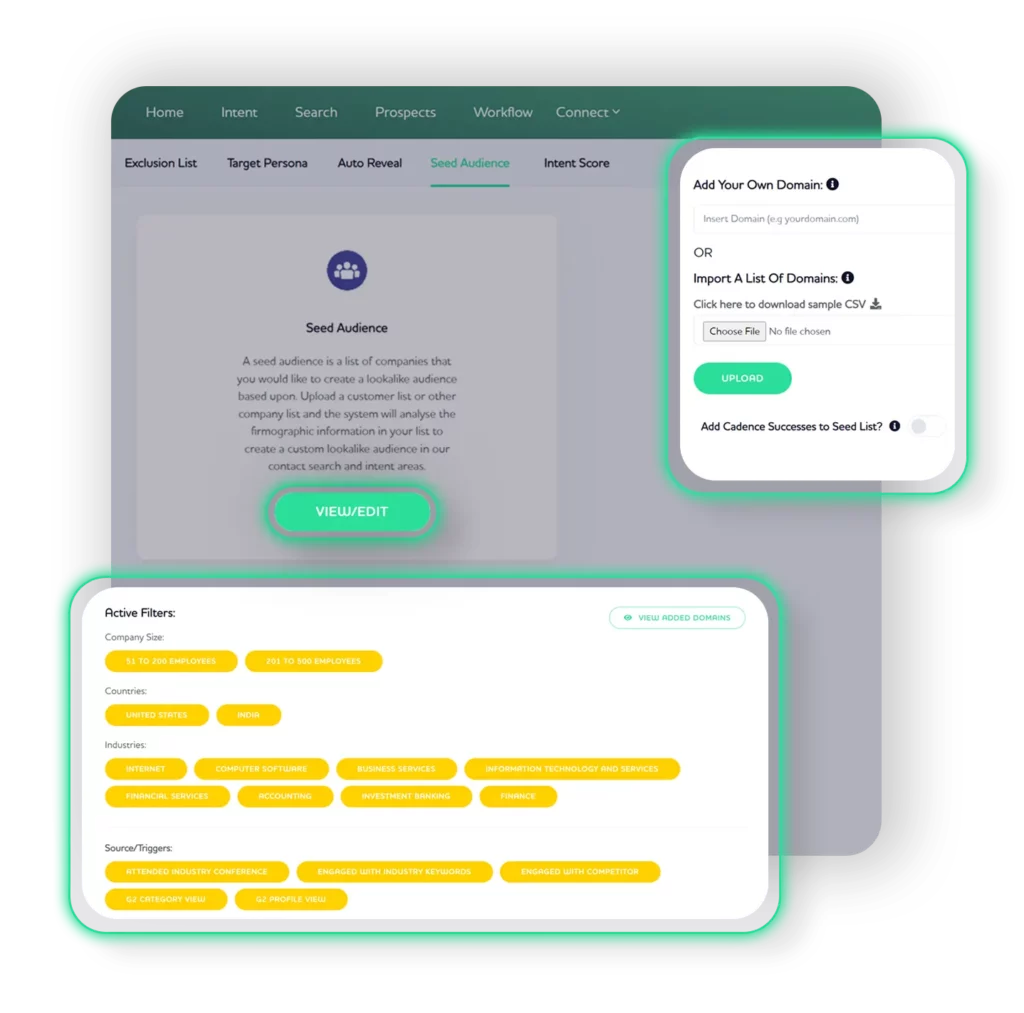 Optimize and supercharge your pipeline with prospects and leads who match the profile of your previous wins! Tell us who they are, and we will derive the firmographic and intent parameters of them to give you the companies and prospects that matter!
Take your prospecting to the next level
Working on leads that turn out to be the wrong fit is a frustration for any salesperson, especially when there are targets to be met and sales to be closed.
But what if Lead Onion could work the magic for you and eliminate this pain point?
Tell us what your Total Addressible Market looks like and your penetration of the market and let Lead Onion tell you exactly how many companies you can sell to and what your current penetration is.
Shorten and strengthen your sales revenue, quickly and at scale.
Lookalike Intent Audience
Reach for the stars
with advanced intent tools
Are you stuck in a rut sifting through mass amounts of data struggling to find the next prospect to target, who might even be the wrong fit? Bridge the gap between sales and marketing by focusing on companies that look like those your sales team have closed in the past AND are showing intent for your products or services.
There's no better way to grow your sales success than by expediting previous results. Target in-market buyers showing intent and streamline your prospecting to mirror your previous sales using Lead Onion.
Prospect at scale from your previous successes.
There is no need to reinvent the wheel time and time again. Found what works? Let's supercharge it. Let's talk to learn more.