Intent-Driven Sales Enablement
Activate Buyer-Intent Data with 18 powerful intent sources at your fingertips. Quickly identify in-market companies and key decision makers. Prioritize ready-to-buy sales leads and Connect with in-market buyers in minutes.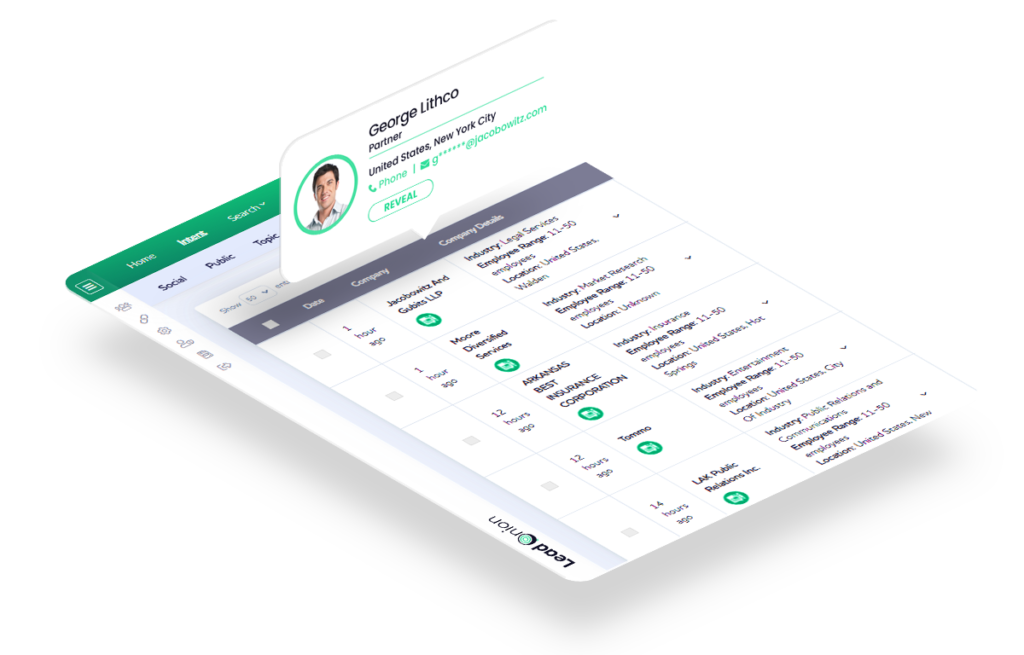 The most comprehensive data solution for sales and marketing
Use 18 Sources of Intent to
find and convert your next customer
The only intent data platform to provide 1st, 2nd and 3rd party intent data in a single platform with a cross channel view of your hottest leads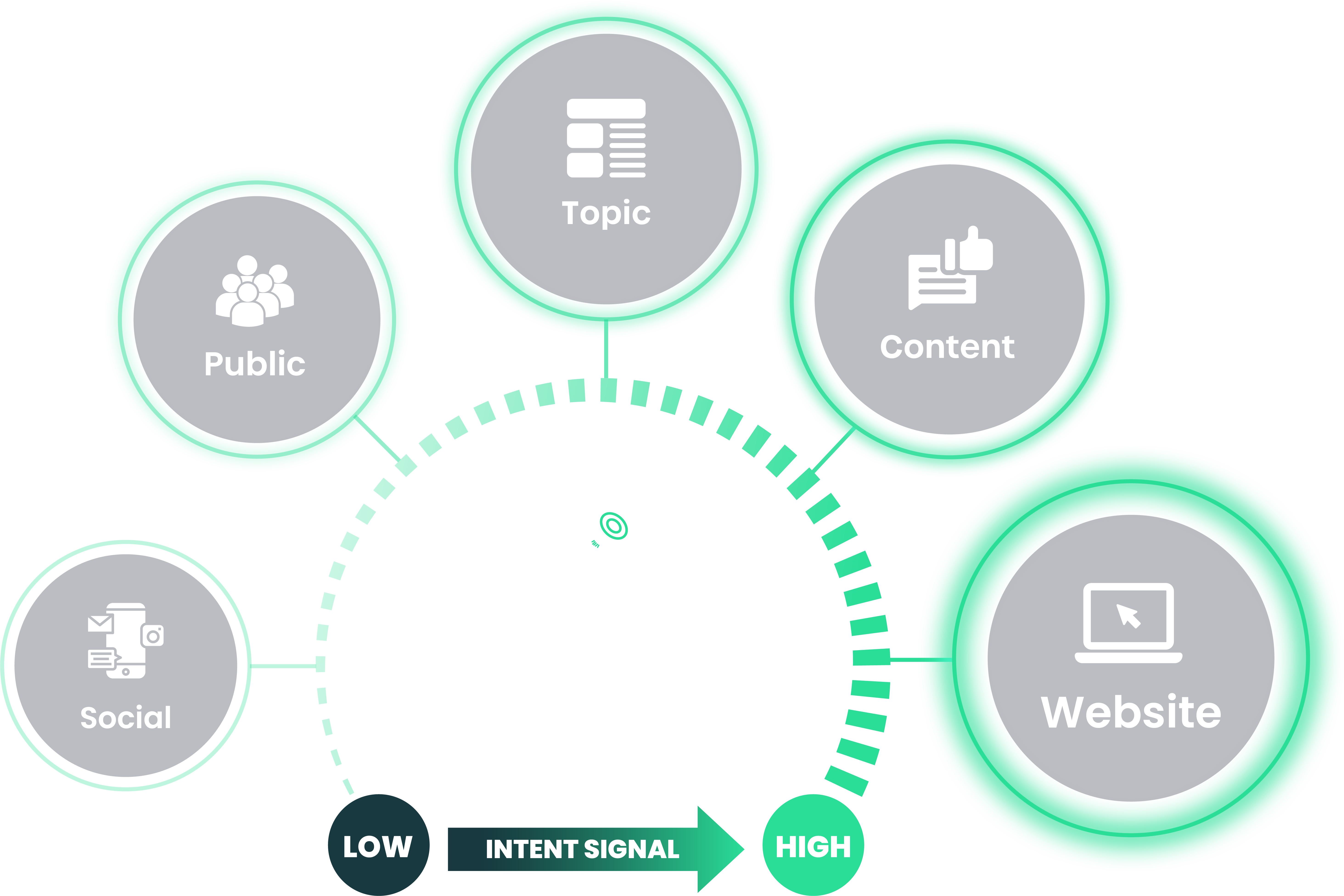 Identify your next customer in minutes, take the guesswork out of prospecting and let us tell you the companies that are ready to buy now.
Operationalize Intent with
Compliant B2B Contact Data
Covering everything B2B from small to mid-market to enterprise. Offering complete coverage and 100% compliant B2B data.
Monitors Intent Topics and provides additional layers of intent by highlighting high-value content consumption across over 5k sites.
Monitor competitors, keywords, corporate events, job postings & company growth signals for a broad intent coverage.
Comprehensive coverage across all the major B2B Content Sites.
Identify the exact person downloading industry relevant content from our partners site. 
The leading, strongest European dataset in the industry.
Coverage across Europe and the United States.
Identify companies who are currently in buying mode.
Smarter targeting enabled for smarter prospecting.
Content including guides, eBooks and white papers in the library of downloads.
We help you scale and keep you compliant
Lead Onion is fully compliant with the most robust international data regulations. Our company level intent data is sourced only from Public and Verified Sources. Our B2B contact data is fully GDPR and CCPA compliant and is sourced from only the most accurate and compliant suppliers on the market. Lead Onion (Zymplify Limited) is ISO27001 accredited, 
download our certificate here
. Get access to verified emails, direct dials and mobile numbers for your target persona today.
The best B2B data platform in the market! Identify more in-market accounts. Prioritize the hottest leads. Connect and convert in record time.