Sales enablement at scale
Connect with in-market buyers in minutes with automated cadences and workflows. Delight your CEO with more deals won and be your sales team's best friend with more commissions earned.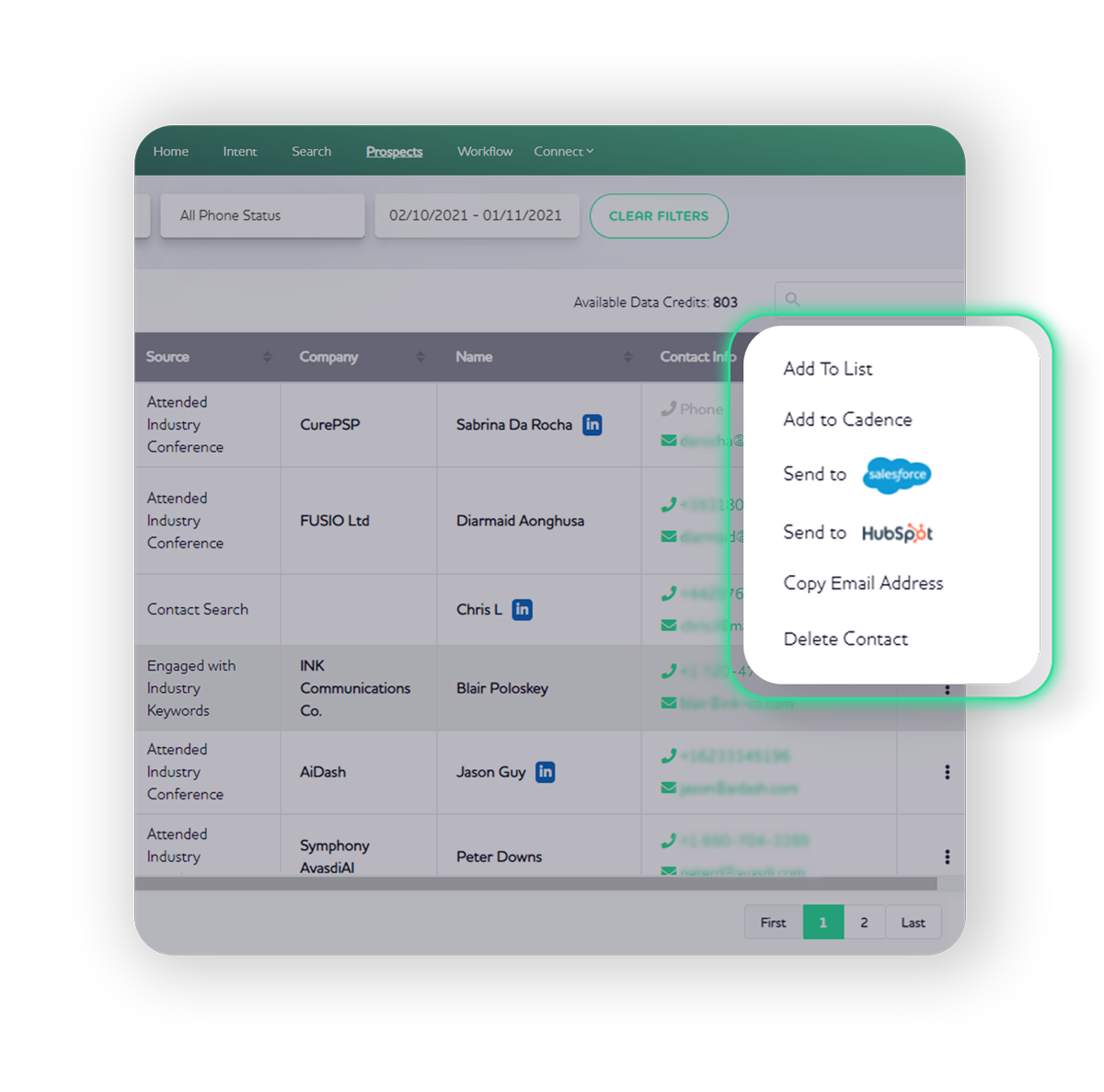 Intelligent cadences lead to higher close rates
Leverage buyer intent data to make your sales conversations more meaningful and show your prospects that you truly understand their business.
There's no getting around the fact that sales is a tough business. Sales teams need a combination of the right tools and the right data in order to succeed. With Lead Onion you get both.
The right tools and the right data
Combine B2B intelligence with company contact data, engagement software and dynamic workflows to convert more business.
Beat your competition with
Live Intent Data
Often it's the first company to the table that wins a deal. With Lead Onion's live intent feed your sales team can be in touch with prospects who are actively searching for your products within minutes.
Take the guesswork out of analysing your sales processes: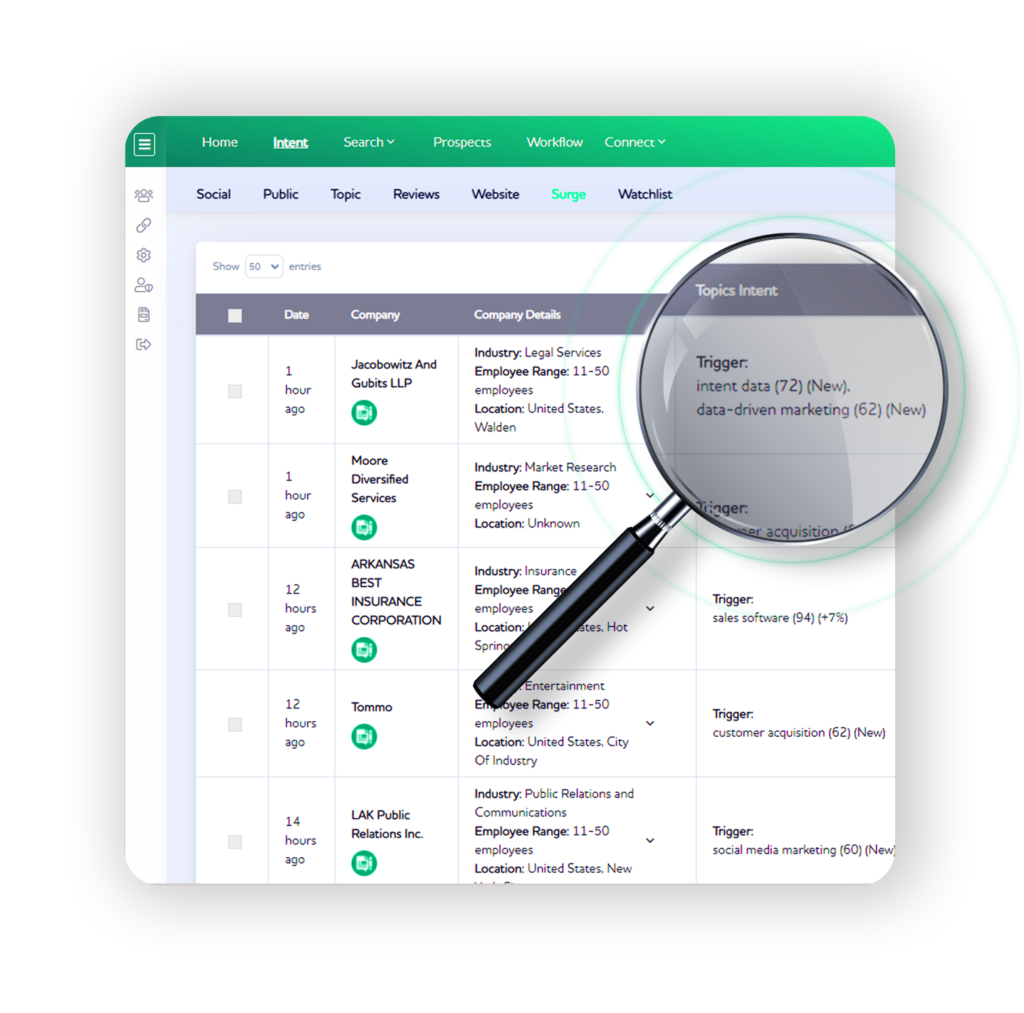 Connect with your leads before your competitors are even aware of them
Companies using Lead Onion typically generate 3x more leads per year.