Arm your Marketing function with the best B2B Lead Generation Platform in the market!
Build and segment lists that match your ideal customer profile – in seconds. Prioritize your hottest leads and connect with in-market buyers in minutes. All that and you only ever pay for the contacts you reveal!
Enter your details now to get a 30 minutes demonstration with one of our data specialists!

We know that time is your most valuable commodity, don't waste it! Arm your Marketing function with the most comprehensive and compliant B2B sales engagement platform in the market.
Find and convert customers fast with Intent Driven Marketing
Identify more leads, increase conversion rates, minimize the cost of acquiring customers and send daily leads to your sales team who have a higher propensity to purchase.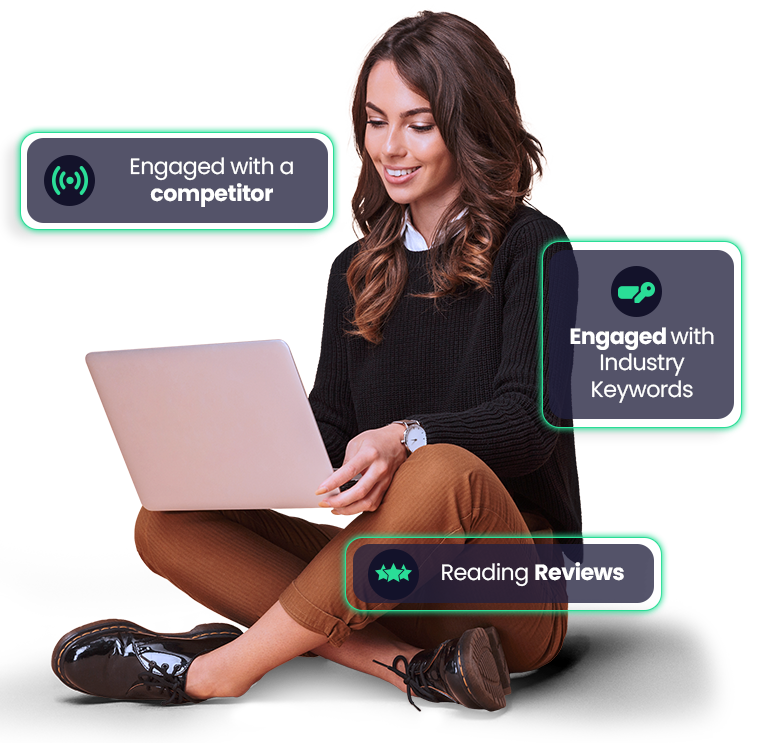 Help your brand stand out with improved targeting
Help your brand stand out with improved targeting
B2B buyers are now entering the sales funnel at a later stage, sometimes weeks or even months after being made aware of and identifying their problem. The key is to get in front of them early in the buying cycle. Lead Onion helps marketers identify in-market prospects who are displaying strong purchase intent signals.
Make your brand stand out
Wave goodbye to guess work, trial and error and say hello to better targeting, better SEO and more efficient prospecting. With Lead Onion you can easily determine what types of content and writing styles work best for your target personas at each stage in their buyer journey and use buyer intent data to create highly engaging content that cuts through the noise.
Optimise your ad campaigns and boost conversions by specifically targeting people who are already looking for your solutions. Segment your intent based lists and upload them on to your ad channels to create custom audiences and run highly targeted ad campaigns.
Improve workflows between
Sales and Marketing
Improve workflows between
Sales and Marketing
Our integrated data and software platform solves major pain points in B2B marketing and sales workflow.
With Lead Onion as an integral part of their tool kit Marketers can:
Lead Onion shows you companies who are visiting your website, how they found you and what they're interested in. It truly is a marketer's dream.